Free Music Analytics Tool for Artists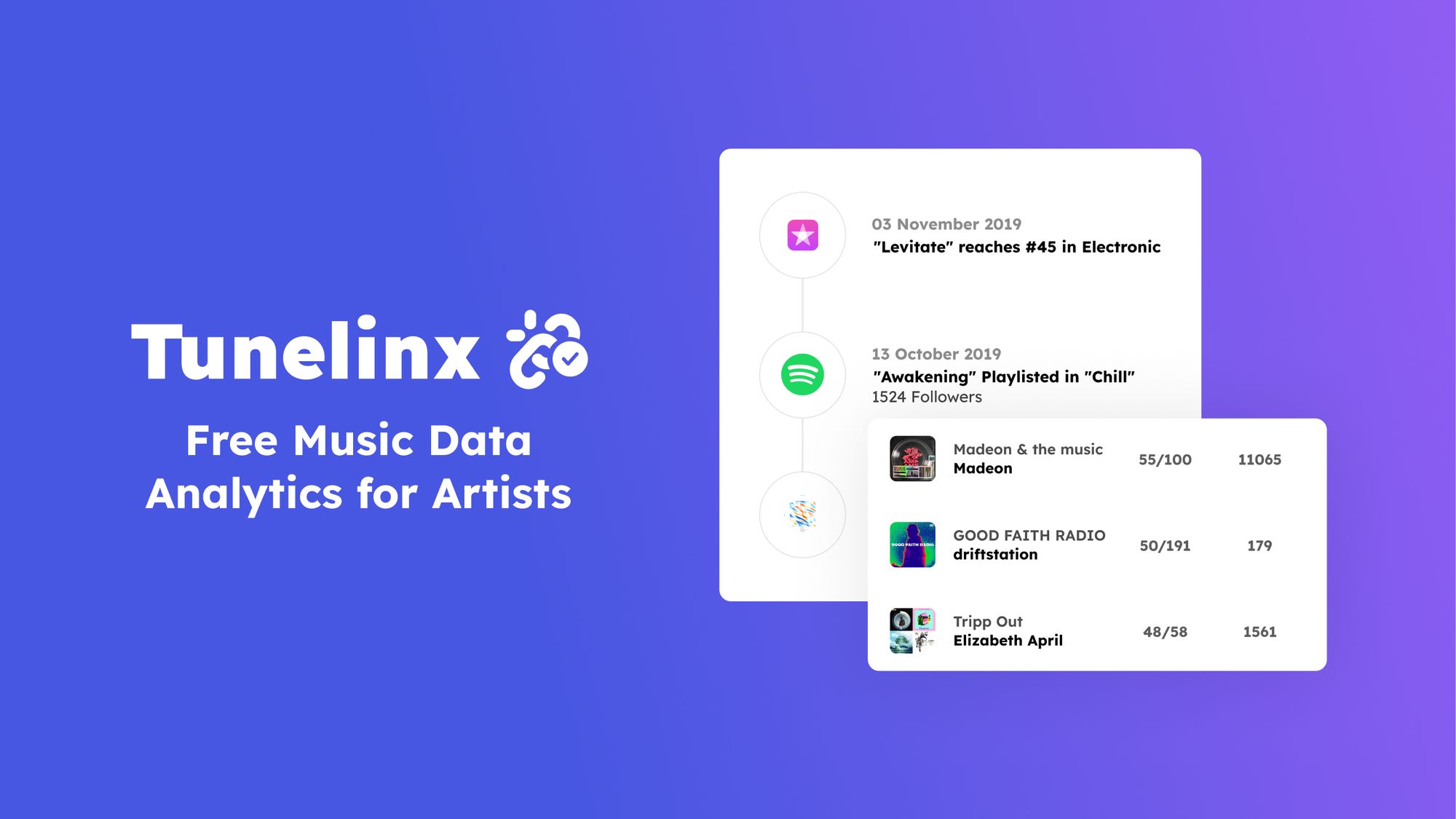 Tunelinx is complete platform that offer artists free pre-saves, free smart links and Artist Pages. But Tunelinx is not limited to marketing tools. Tunelinx also offers to Artists a complete Music Data Analytics toolkit.
You can use Tunelinx Artist Analytics entirely for free during 7 days without any credit card needed.
Tunelinx Artist Analytics Features
Real-time Artists Informations
Tunelinx free Artist Analytics centralize all your important data in one place. Everyday your followers count and monthly listeners gets updated so you don't have to manually check on Spotify.

Real-time iTunes and Apple Music charts tracking
Tunelinx free Artist Analytics allows Artists to track when their music hits iTunes or Apple Music Chart.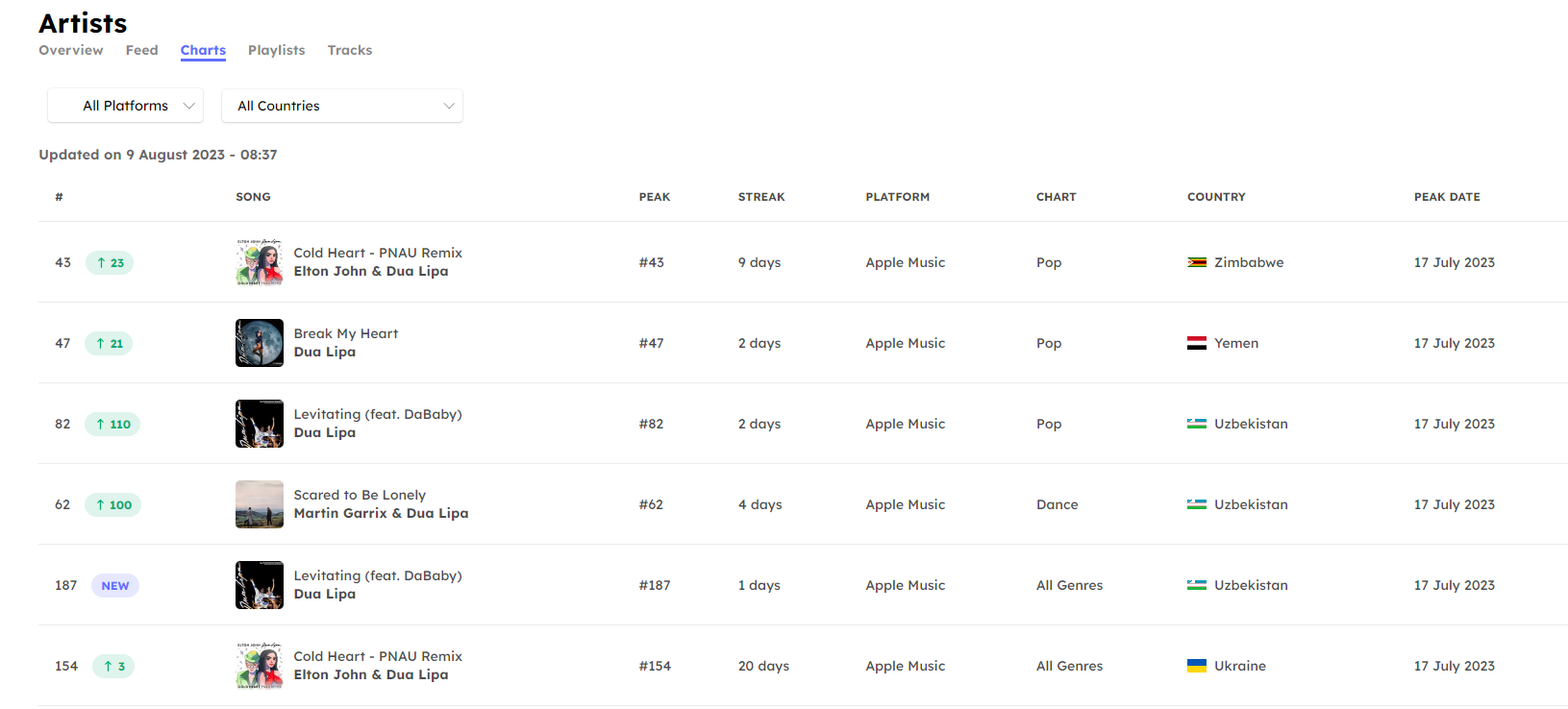 Spotify Playlist Tracking
Tunelinx free Artist Analytics centralize all the meaningful playlists adds in one place.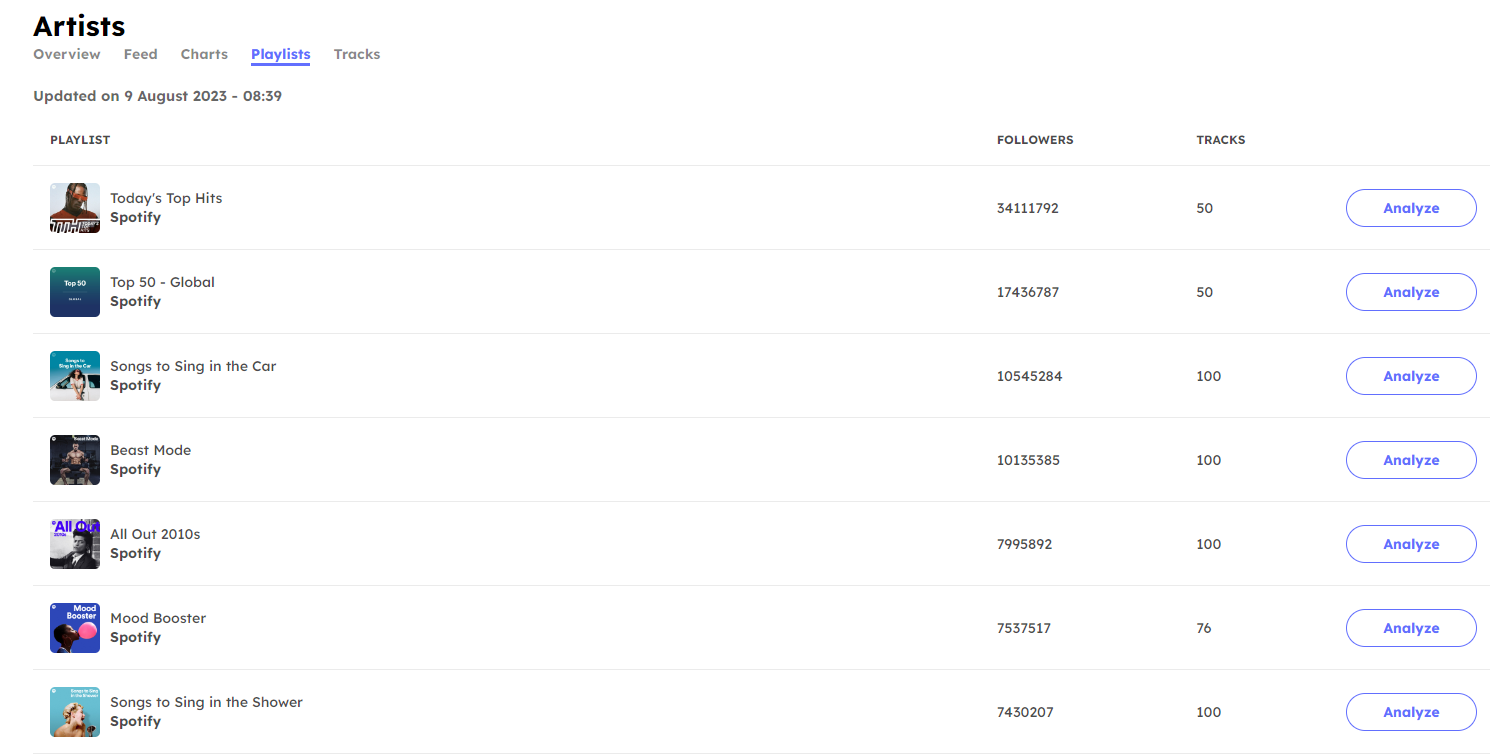 Free Artist Analytics Feed
Tunelinx free Artist Analytics shows all the important events related to your music all in once place such as playlist adds, songs hitting charts, songs releases and more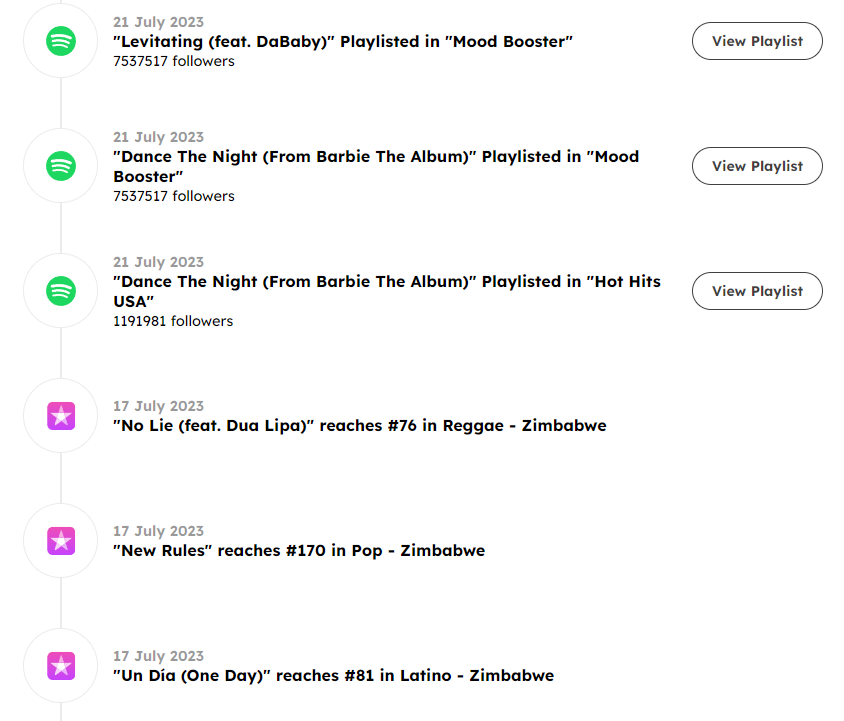 Spotify Playlist Detailed Analysis
Tunelinx free Artist Analytics allows artists to analyze the content of a Spotify Playlist and determine if this playlist is useful for you as an artist. You can retrieve data such as songs genres, song ages, song popularity and more